Explainer Videos Israel : Over 1,000 samples, record quality, unbeatable prices, ultra-fast production!
A variety of Explainer Videos  categories in a wide range of design and animation options for every budget and every marketing task.
We Also offer marketing and content writing and design of business presentations and websites. Outstanding cost benefit in the industry, adherence to high quality and adherence to short schedules.
Video Guru – Israeli Explainer Videos
Video Guru specializes in producing Explainer Videos   in English with extensive experience in the international market. A variety of styles Explainer Videos  at a great price! Video Guru's staff includes only English speakers, and most of our Videos  are in English. Our screenplays are written by American screenwriters, and are presented to an American standard, for an American audience.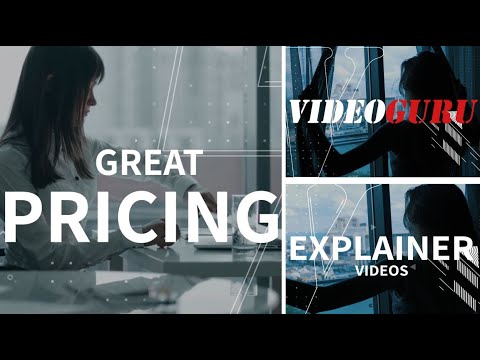 Corporate Videos   3D Animation   2D Animated   Whiteboard   Get Pricing   Get In Touch 
Among our clients are Tier 1 companies such as Amdocs, Teva, Motorola, the US government, the United Nations, and dozens of startups who want the first boost of the business with a quality video that will help them both in raising capital and their go-to-market.
We produce a large number of Videos  for the high-tech industry in English, the medical industry, communications, software, cyber and more. We understand the market and the needs, and offer a high level of all Explainer Videos  components.
We offer complete video packages in which everything is included, at very competitive prices, and with a long shelf life. Our quality videos can be used by the company for several years, so the investment in producing an Explainer Videos  video in English, is divided over a number of years, and becomes relatively small.
We offer a wide range of Explainer Videos  alternatives including 2D, 3D, Whiteboard Animation and more animated video styles – one to fit every budget.
The Best Explainer Video Production – Israel
A huge variety of possible styles, in any combination of colors, or in brand colors. In a stunning, high-quality, cohesive and convincing packaging. We will be happy to offer a wide range of illustration styles, character design tailored to the task, product and process design, all in a meticulous process that allows for the creation of a perfect animated video. Great for creating videos for branding, marketing and training tasks. Suitable for videos of 30 seconds or more.
The video creation process is structured and simple and allows the customer to respond and comment at any stage. We design an individual storyboard that describes for each frame what the planned visual is and what part of the narration for the frame is.
We provide the customer with a brief template – a questionnaire template, with a number of questions that will help us write the perfect script for the video, which answers the brief, meets the goals and tasks of the brief, and provides a brief and focused look at the product, brand, or service you want to promote or explain.
The six steps to creating a perfect Animated Video
Customer Brief – The first step in the process – Customer responsibility … The brief includes an overview of the company, product or service, the goals of the video or campaign, competitive advantages, a review of competitors, words or phrases that are important to appear in the script, color data or general appearance, and other special notes.
Video Script – the ball passes to us – after receiving the briefing and going over the various data and goals of the video, we will write a unique script for the client.
Videos in Hebrew will contain about 100 words per minute of video, and in English the script will contain about 140 words per minute. We will make the script available to the client, and after rounds of comments we will receive confirmation of a final script.
Quality narration from a wide variety of American narrator alternatives to choose from according to the video style. After final narration approval we will perform a narration recording in the studio. We can offer a number of narrators in Hebrew and English, and we will allow the customer to choose between the alternatives. After the recording we will send to the customer for comments or confirmation.
Background music that is just right for your Explainer Videos . In most videos background music will fit and we will offer a number of alternatives from a huge pool of music clips. The background music will be selected according to the nature of the script and its tempo. We will receive approval for background music and continue the process.
Story Board – 100% designed for your video
At this stage we will offer for each frame in a visual video for each section or line of the script. In the Explainer Videos , we will offer a main concept and detail the accompanying visual for each frame.
In videos based on clips or photos, we will offer an image from the clip. At the end of the stage, the client will be given the story board (story board) in PowerPoint format, which includes details for each frame in the video – relevant text and image. After rounds of comments and customer satisfaction we will turn to editing the video.
Video Editing – Professional Editing. At this point we enter an editing studio and using editing software such as Premier or After Effect we will edit the video exactly according to the instructions of the story and access it to the client for comments and final approval.
Why should you work with Video Guru – Explainer Videos in Israel ?
Over 1,000 Explainer Videos  for leading clients in Israel and around the world, with experience from almost every industry and every business sector. We will be happy to provide many accurate examples of videos from your field as a reference to your style.
Business thinking, broad marketing vision in order to achieve the goals of the video in an effective, cohesive and convincing way. We will help you target and transfer a wide range of unique topics and benefits into a script that is exactly right for the marketing task.
A large permanent team of 25 employees, allows us to produce multiple videos each month, committing to fast delivery times for one movie, or a series of videos, all as needed, according to the brief.
Full transparency policy, starting with the price of the video and through the production of videos in a uniform manner, which allows for dialogue and customer feedback for each of the production stages, for an accurate result, a quality video that works and meets commercial expectations.
We will be happy if you contact us, and we will be happy to produce a quality Explainer Video for you in English, and in any other language you choose.